Thy Sword
Thy Sword finally makes it to Itch.io!
We made a arcade style game that touched many nostalgic notes, but includes what today's technology can offer in terms of controls, procedural levels and technical polish. Indie developer communities where you can present your ideas is worth millions, whatever currency you apply. This is one of the major things that kept us motivated and hungry, and we're really thankful. A world of Swords & Sorcery awaits!
The game flow: you play four levels on a chosen area followed by a night level, then it takes you to the Village where you spend your hard earned gold on weapons, artifacts and the usual shopping needs. Further in the game new areas and paths unlock. Warning! The gamblers are the first who tries to get their hands on your hard earned gold. Gamble responsibly! Epic boss fights appear along the heroes path of course.
In Thy Sword, you'll find a challenging game. That doesn't mean unbeatable. Hard games are fun, but we've tried to broaden the concept to where it's easy enough to pick up and play (if you have some fingers and a brain) but offers some long lasting challenges.

Controls can be configured to your liking. Here's the default view: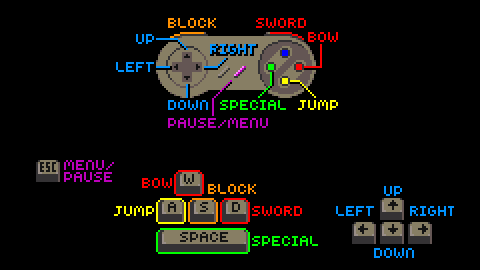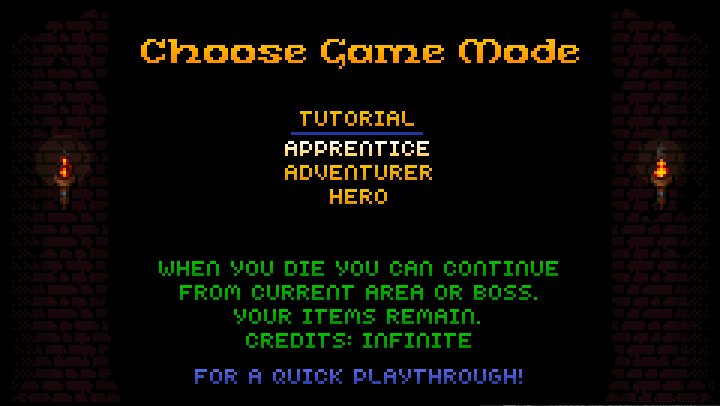 So wether you choose unlimited continues (quarters), a few adventurous tries or the heroic permadeath mode to beat the game - Go for it!
- A big Thank You to you all, fans, supporters and friends -